Happy June! (and Happy Pride Month!!)
June means we are halfway through the year, which means it is a great time to look forward to the books that are left to release before 2020!
There's a ton of really great books that I am very much looking forward to, so why don't we take a look at those? If you were curious about all my anticipated releases for 2019, I have a Goodreads shelf HERE. (I also have a shelf for anticipated releases of 2020 + if you are interested in those)
First off is TELL ME HOW YOU REALLY FEEL (June 2019). This book releases in only a few days and I will definitely be at the bookstore on release day. I'm always saying I want to read more YA books that have a character who loves movies as much as I do and this seems to tick all those boxes! Plus, a f/f romance that releases during pride month? perfect.
Also, can we talk about this cover? Incredible. It's so summery and actually having two girls clearly into each other on the cover of a YA book is so special. I just love the style and design of it, props to whoever the designer was because damn they did a good job.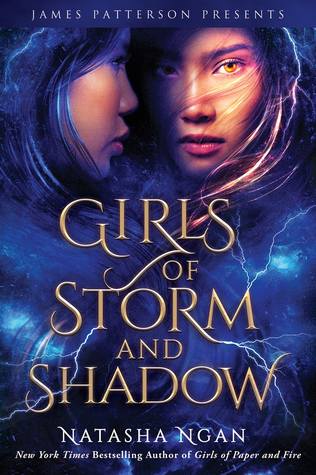 Next up: GIRLS OF STORM AND SHADOW (November 2019). This is the much anticipated sequel to GIRLS OF PAPER AND FIRE, which was one of my favourite 2018 reads! This is another book that features a f/f relationship, but this one is a fantasy! The cover reveal for this book may have made me scream a lil, so if that doesn't tell you how excited I am for this book I don't know what will. Definitely go read this book ASAP if you have no done so yet, it is SO good, you won't regret it.
Next on my list of please give me this book immediately i'm dying over here is CALL DOWN THE HAWK (November 2019)
The Raven Cycle has so much nostalgia for me that I might die of excitement for this book. TRC was like one of the first YA series' that I truly loved, so the fact that there is a new book coming out in this world is killing me on the inside a little. My high school self is screaming at the fact that the series I loved so much then is getting more content, and I could not be happier about this releasing in just a few months. The fact that I'll be able to walk into a bookstore in november and see this on the shelf is making me so excited.
I'm sure there are a lot of you as well that might has similar feelings as me about this, I've spoken to a lot of you who have also said that the TRC series is rooted in a lot of nostalgia for you guys as well. I wanna hear your guys' thoughts! Are you just really excited, nervous, or maybe you are considering a reread of TRC? Let me know!
Another book that made me a scream a lil when I found out about it is THE RISE OF KYOSHI (July 2019). TROK is a book set in the Avatar: The Last Airbender universe, which is one of my all time favourite shows (and fun fact: was actually one of the very first fandoms I was in, but I was so young that I didn't even realize what a fandom was yet. I wish I could find all my old fanart from when I first watched it.) This show has so many childhood memories for me, and I still love rewatching it now. I am really excited about the release of a YA book in this universe! It is also written by the author who wrote The Epic Crush of Genie Lo (which I still need to read!!)
Honestly, I'll probably cry when I have this in my hands. I am just that excited about it. I really hope this is the beginning of a TON of YA Avatar releases, because I truly will read them all (please somebody write a Zuko novel, I'm begging you.)
HELLO GIRLS (August 2019) is the next book on my anticipated list.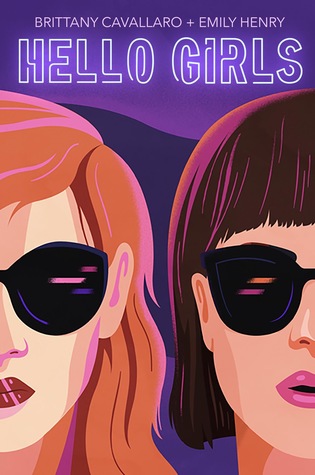 First of all, that cover? uhhhhHHH YES, it is stunning. Sign me tf up for literally anything that has a neon lighting -esque design. Also the plot sounds absolutely fantastic. I am fully here for a pair of runaway vigilante best friends driving across the country.
I really cannot wait to see what the hardcover version of this is gonna look like, because yes I am still thinking about how cool this cover is. It looks like the perfect mysterious girls taking on the world together book. I need this in my hands ASAP.
Lastly is NOW ENTERING ADDAMSVILLE (October 2019).
Why am I so excited about this book? Well, the main character is Ace and it is #ownvoices rep for asexuality. Sign me tf up for more ace rep in YA because honestly I wanna see more of this. I also really enjoyed Francesca Zappia's novel ELIZA AND HER MONSTERS, so I am very much looking forward to this one!
The synopsis also says "Includes interior spot illustrations from the author." and like, yes??? please???? I love details like this!! The more I write about this the more excited I get, is it October yet??
That is my list of 5 anticipated releases for the rest of 2019! Definitely let me know if any of these are on your list as well, or if you have any other books you cannot wait for ! I am always looking for more books to add to me TBR shelf on Goodreads haha.
thank you so much for reading