I've been wanting to make a music post for a while, but recently I've been really into a ton of albums by some of my favourite bands and have been listening to music non-stop for the past 2 weeks. I thought now was as good a time as any to make this post!
This post will focus on my most recent favourite albums, mostly because there is no way I could include every album I love because I would 100% forget a good majority of some of my favs.
I really really hope some of you guys will check these albums out, some of them are highly underrated and underappreciate and these bands deserve so much more love.
Here they are!
p.s: these are not in order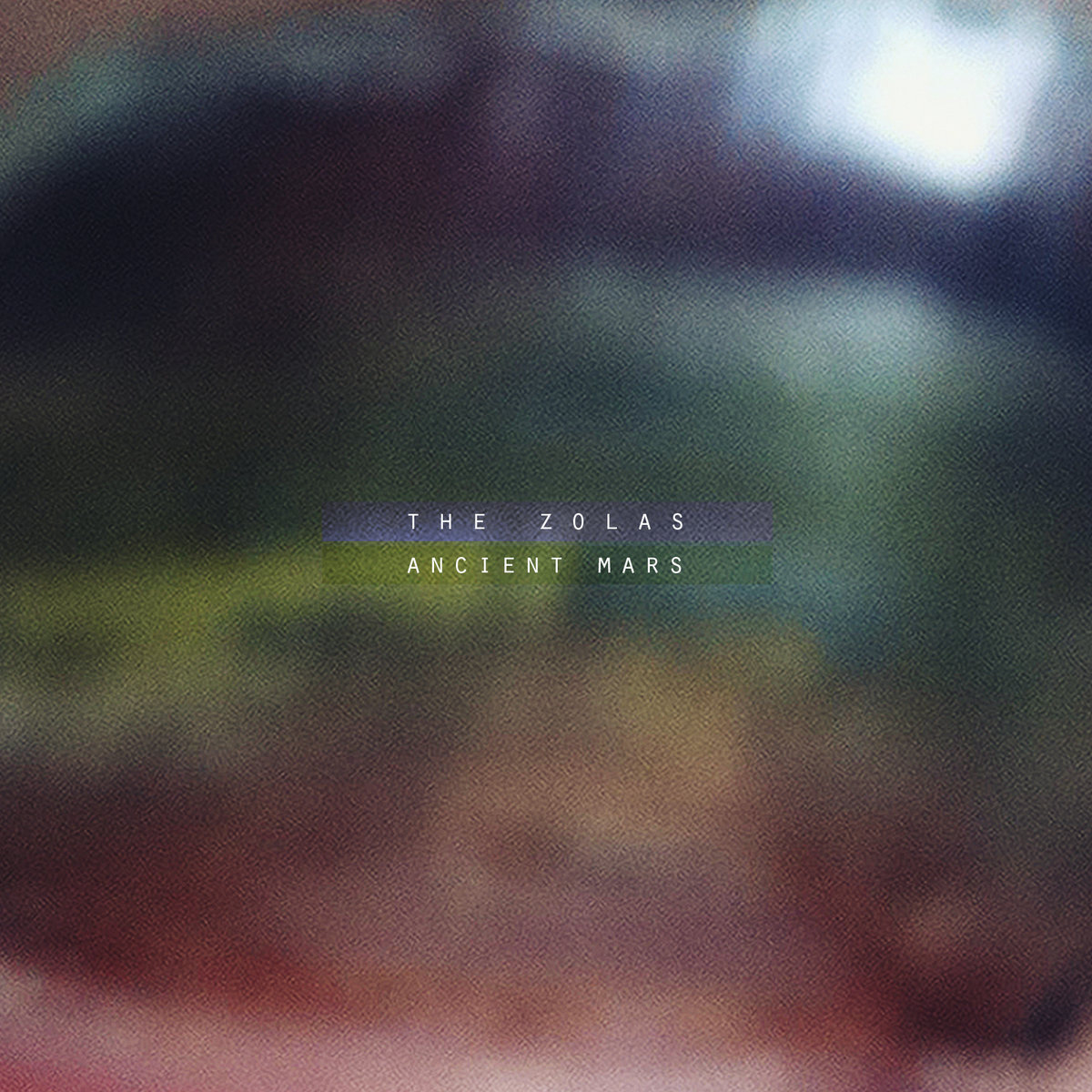 1. Ancient Mars by The Zolas (2012)
Favourite tracks:
– Knot In My Heart
– Ancient Mars
– Escape Artist
– Observatory
– Cold Moon
If you've followed me anywhere on the internet you know I love The Zolas. There is not a single song they have that I don't absolutely adore, and this album just just encapsulates all of the amazing talent this band has. I've been able to see them twice (within 3 days) and they were some of the best days of my life. I cannot wait until I can see them live again. PLEASE do yourself a favour and listen to The Zolas!
2. What Do You Think About the Car by Declan Mckenna (2017)
Favourite Tracks:
– Humongous
– Brazil
– Isombard
– Bethlehem
– Paracetamol
I feel like this is an album that was pretty popular around twitter/tumblr so I'm sure most people have heard of it, but if you haven't you should really check it out!! Declan Mckenna has become one of my biggest must see live artists so I'm dying to catch one of his concerts. This whole album is incredible and I cannot wait for new music from him.
3. Play For Keeps by The Elwins 
Favourite Tracks:
– Bubble
– Show Me How To Move
– It Ain't Over Till It's Over
– So Down Low
– Bringing Out The Shoulders
– Sexual Intellectual
– Away Too Long
I love every album The Elwins have released and I'm so mad at myself that I didn't find out about this band until earlier this year. Thankfully, I found out about them 2 days before they were playing a show near me so I got to see them live really on listening to them! The Elwins are a band from Ontario and are HIGHLY underrated. All their songs are incredibly catchy and its hard to not dance to them. Their new album, Beauty Community, which released in 2017, is just as good and I really recommend you check them out!
4. Off To The Races by Jukebox The Ghost (2018) 
Favourite Tracks:
– Everybody's Lonely
– People Go Home
– Time and I
– Diane
– Boring
– Colorful
Jukebox the Ghost had played at the same show where I saw The Elwins for the first time and going to that show I knew one Jukebox song beforehand (Girl). They were great live so I listened to some more of their stuff but found I wasn't the biggest fan except for a few songs here and there. Just a few days ago though they released Off To The Races and I LOVE it! I've been listening to it constantly since its release and I am so glad I preordered myself a vinyl!
5. Swooner by The Zolas (2016) 
Favourite Tracks:
– Swooner
– CV Dazzle
– Freida on the Mountain
– Male Gaze
– This Changes Everything
– Why Do I Wait
If you thought I was done talking about The Zolas you are in for a treat because in reality I don't shut up about my love for this band haha. Each Zolas album is only about 10-12 songs but they are all packed full of amazing songs. Why Do I Wait may just be one of my favourite songs of all time, so this album is definitely high up on a list of all time favs. One of my most prized possessions is my signed Swooner album, if anything happened to that I would be devastated. 
6. come out. you're hiding (deluxe) (2018) 
Favourite Tracks:
– guarded
– back again
– restless soul
– spoiled
– overbehind
– ocean
– no more time
– rely
Right up there with The Zolas for my all time favourite band is Flor. They are another band that I literally do not stop talking about all over social media. I first heard Flor when I saw them open for Hayley Kiyoko and I absolutely fell in love with their sound and personalities. When co.yh first released (2017) I was completely addicted, and still am. Now, with the release of the deluxe version this year, I have even more songs to listen to on repeat for days at a time. Their show I went to on valentines day this year was one of the best concerts I've ever been to, so I look forward to seeing them again hopefully soon.
6. LANY by LANY (2017)
Favourite Tracks:
– Dumb Stuff
– The Breakup
– Flowers On The Floor
– 13
– Hurts
– Pancakes
– Purple Teeth
– So, Soo Pretty
It was really hard not to put every song as one of my favourite tracks, but I love this entire album to death. LANY is one of those bands thats even better live, and Paul Jason Klein has probably the best stage presence I've witnessed. Their concert was such a fun time and I'm praying they tour again soon so I can experience what I felt seeing them live again.
7. Wiped Out! by The Neighborhood (2015) 
Favourite Tracks:
– Prey
– Cry Baby
– The Beach
– Daddy issues
– Single
not on this album but I have to mention it because I LOVE this song:
– Jealou$y
I'm sure everyone knows of The Neighborhood as they've been popular for a while, but recently I've been listening to them a ton and it's been bringing me back to when I first heard their music! I'd kill to them live, so hopefully one day I'll be able to make a show!
8. Fenn by Tom Rosenthal (2017)
Favourite Tracks:
– Fenn
– Throw the Fear
– Let It Out
– Oh No Pedro
– Take Over
– It Won't Be Me
– The Pleasure Was All Mine, Miguel
– Soon goodbye, Now Love
– You Only Need You
There is a Tom Rosenthal song for every mood and that's what I love about his music. It's quite different to the other styles I've mentioned in this list, but the closest thing I can relate it to is Keaton Henson, but a little more upbeat. I first heard Tom Rosenthal through Adrian Bliss's youtube videos (he actually makes some of my all-time favourite videos so go check him out too!!) Tom Rosenthal has a TONNN of music and is always releasing new stuff so you will never run out of beautiful songs to listen to 🙂
9. Tic Toc Tic by The Zolas (2009) 
Favourite Tracks:
– You're Too Cool
– Marlaina Kamikaze
– Body Ash
– Cab Driver
– I've Got Leeches
– You Better Watch Out
– Queen of Relax
– Pyramid Scheme
LOOK, don't judge me, I wasn't planning to include EVERY Zolas album, but I just couldn't help it… Take this as me trying to get every single person I come in contact with to listen to this band because they deserve SO MUCH MORE attention. Their talent is insane and I could go on and on about them but I will spare you the ranting 🙂
Honourable Mention:
Lostboycrow 
Lostboycrow has some amazing songs, but it was a little too difficult for me to include any on this post because he doesn't have any full albums yet, rather a series of short EP's. Thought I may as well include some songs I love by him:
– My Heart Is a Weapon
– Real Name
– Vanessa
– Powers
– Thursday
– Devil's in the Backseat
Prelow 
same goes for Prelow, they don't have any albums but a series of singles and an EP that are VERY good. My favs:
– Back When
– Super Cool
– Back Seat
– Good People Do Bad Things
– Goes to Shit
– I Don't Wanna End The Night
– Mistakes Like This
– I've Been Drinking
That's all!
I had so much fun writing this post and I really do encourage you to check out some of these artists!